Welcome to:
Say it with Horses
Foyer Mirrors
Foyer Mirror - 3/4 scale horse head with mirror and coat rack
Limited Edition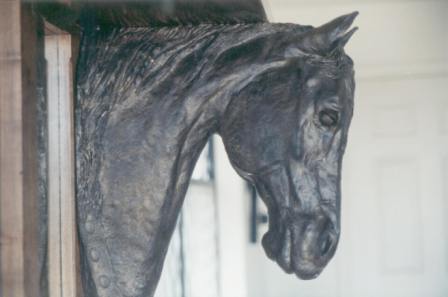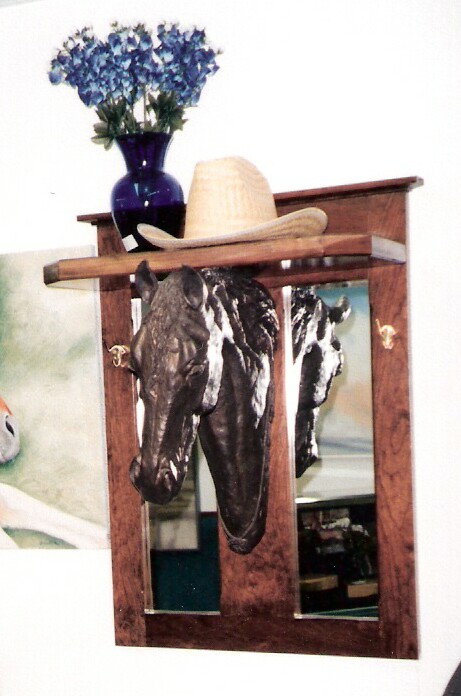 Bronze with cherry wood
.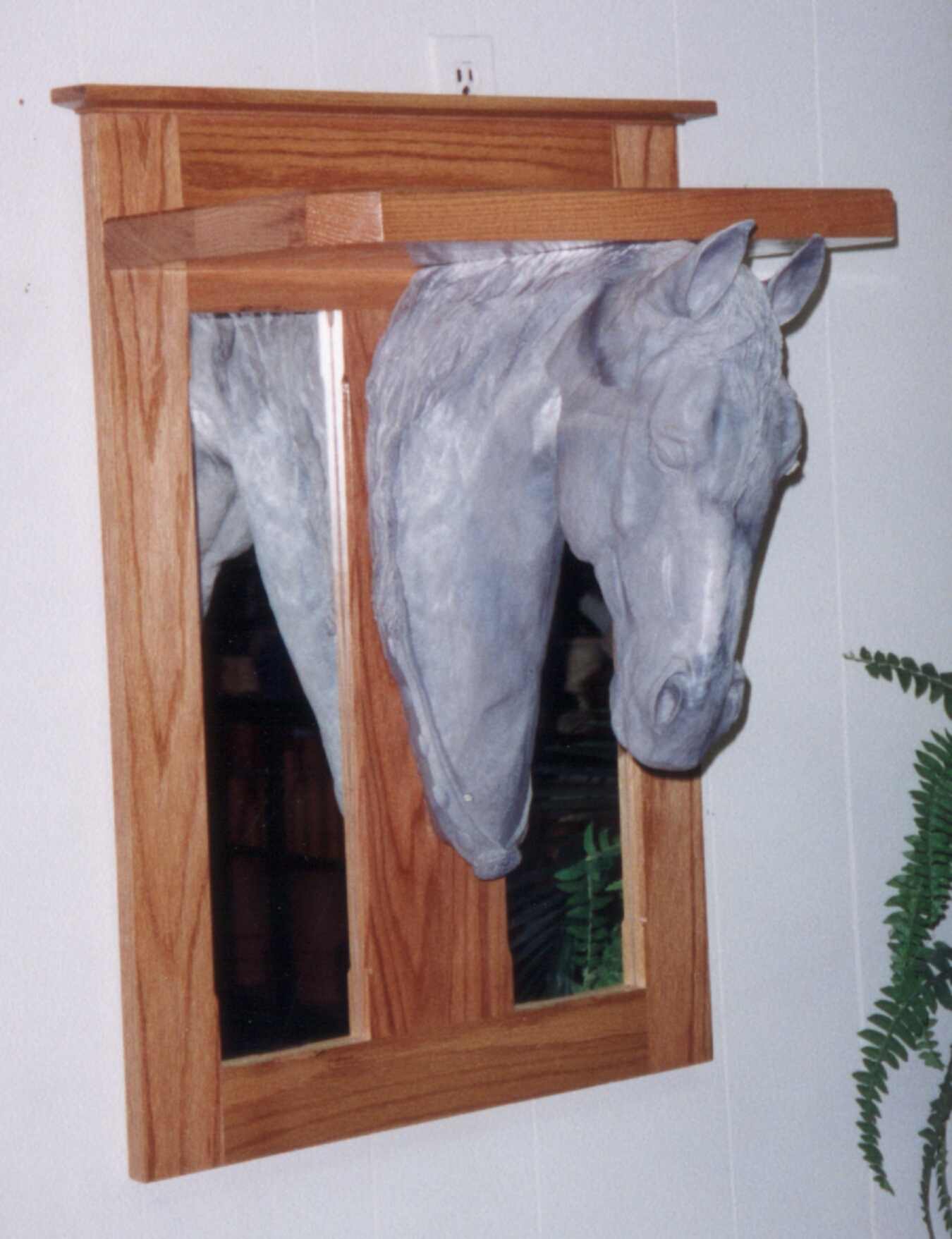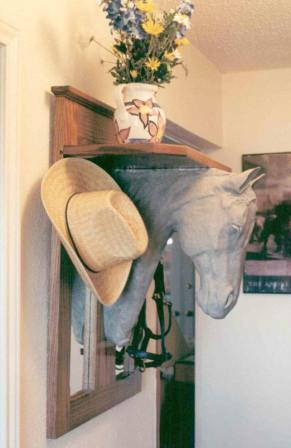 Marble with oak wood
..
$595 plus shipping
These beautiful 3/4 scale horse head sculptures were created in clay (as shown) and cast in resin. The resin castings have two patinas; bronze and marble. These are signed by the equine artist (Molinda Sunde' Parker) and are the remaining pieces of a limited edition. These three remaining pieces are available for sale. The bronze horse head is an artist proof and the other two marble horse heads are signed and numbered.
This Southwestern design fits any western or equine decor. The wood frame on the mirrors do not have hooks which allows placement of coat hooks or other hardware as desired. The shelf located above the horse head is intended for decorative items, hats or keys.
Foyer Mirror Dimensions
22" Wide – Wood Frame and Mirrors; 30" High- Wood Frame and Mirrors; Top Shelf - 13 ½ " x 23 ¾"; Horse Head protrudes 17" from the wall.
Foyer Mirror includes wall hanging hardware and weighs approximately 45 pounds. Local pickup available.
2 Mirrors are in Gray Marble and Oak wood 1 Mirror is in Bronze and Cherry wood.
Press Here To find out more about my new book,
Press Here To See My Horse Portraits
Press Here To Go To The Bronze Carousel Sculptures Page
Press Here to see my Doggy Rain Coat Collection
Molinda Sunde' Parker
PO Box 451024
Grove, Oklahoma 74345
Telephone: 318-560-8409
To send me an email: CLICK HERE
THANK YOU FOR VISITING MY SITE